Organic soybean в Марселе
2
Олмишь Азия Фуд, ООО,

RU
Марсель, FR
Dear partners! Our company is a manufacturer and exporter of dried mango from Vietnam, grown by organic methods. Our dried mango is 100% organic. We make products according to the preferences of
Naukowo Badawcze Centrum..., Sp. z o.o.,

PL
Марсель, FR
Company growing its own organic soybean, offers 500 tons of high quality certified organic soya, from its proper production.
Иванов, ООО,

RU
Париж, FR
Let's put a natural mummy. Everything from ecologically clean areas, no additives and no fake. With our mummy, you can prepare a number of drugs and benefit yourself, improve your body. Mumiye is a
Good day! At the moment, communication by phone, WhatsApp is possible only in russian. Messages in any language are read, translated, the answer is written using the translator It is advisable to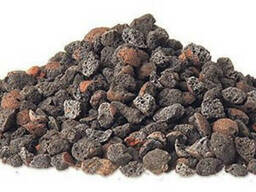 Ellita Exim, DE,

DE
Париж, FR
Ozenum, Vienna, Austria is the only manufacturer of powder endo, ecto, and ericoid mycorrhizal preparations in Europe. Scientists of the company are convinced that a success of symbiosis depends
Новые объявления
Цветной прокат, Париж.
Поддоны, Париж.
4.70 € /шт
Производим и монтируем промышленные теплицы, Париж.
×
×
"Organic soybean" в регионах
×
×